Simply a Better Way to Investigate
Conduct compliant workplace investigations on the first fully-automated platform.
Start Demo
"InvestiPro was the most usable out of the box technology that was present at the HRTech2016 conference! It was brilliant in its simplicity and function."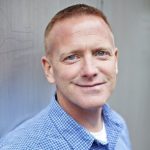 Tim Sackett, SPHR, SCP – President, HRU Technical Resources
A Better Way to Investigate
InvestiPro was created by HR professionals, for use by HR and Managers looking to simplify and automate their employee workplace investigation process. From filing a complaint to final determination, you can ensure consistent, timely, and compliant HR investigations across your entire organization.
Start Investigating Immediately
Simple-to-use platform that reduces time per investigation by 25-30%.
Out of box set-up allows for an immediate start.
Self-populating legal notices and final report reduce data entry time on every investigation.
A Consistent and Compliant Investigation
Dashboard locks down completed steps to protect investigation integrity.
Ongoing attorney product reviews ensure compliance in all 50 states for US-based companies.
Cut Costs and Stay on Budget
Unlimited workplace investigations to ensure meeting budget restrictions.
General questions answered by experienced HR investigators reduces attorney calls.
Online harassment and discrimination training for staff and managers included with Platinum membership.
Reduce Liability
Built-in consistencies make it easy to prove investigations are unbiased and non-discriminatory.
Final report includes credibility assessment and methodology used to make fair determinations.
All-inclusive final report can be forwarded to EEOC or state agencies easily in response to claims.
"I am 100% happy I partnered with InvestiPro. It was an outstanding tool to hold my hand throughout our HR investigation."
Leslie Quealy - Director of Global Human Resources - Chromalox
Let us show you a better way to investigate.
Start Demo
Loading…